How To Get The Youth Interested In Fishing
In the modern world, it's tough to find any young person going fishing especially with there being so much to do indoors, thanks to technology. However, with the following tips, it's easy to get any youth interested in fishing.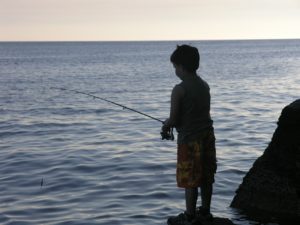 1. Spending Quality Time And Togetherness
Remember, out there on the lake or sea with your child or grandchild, you can spend some quality time together. The youth love spending time with friends and family members so if you introduce them to fishing, they are bound to love it because you will be sharing special memories together.
2. Lots Of Catches
Remember, fishing will be disappointing to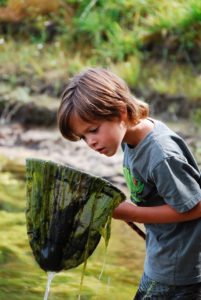 any young person if they don't catch anything. Therefore, if you want to get them hooked on the sport, bring them to a place where they are guaranteed to catch something. For the first time out consider booking a trip with a local fishing charter. Many of the charters guarantee catches. Plus everyone can learn from the people that fish every day for a living. Note that, the youth prefer quantity over quality so don't go fishing in areas where it will take forever to catch something.
3. Owning Fishing Gear
Any young person will take pride in owning something, including their own fishing gear. Therefore, before you plan for the fishing trip, you can buy a fishing rod, tackle box and some lures. Even better, you can bring your child or grandchild with you for the shopping trip allowing them to pick whatever they see fit. They are bound to get more interested in fishing if they have their own fishing gear.

4. Patience Pays
Certainly, don't plan for long fishing trips because it will turn the young person off fishing forever. Rather, you should let him or her decide when they have had enough fishing for that day. You need to be patient with them and if they are done within the first 15 minutes, that's okay too. Also, don't shout or bring up any lost fish or broken fishing lines. Such utterances will completely change the positive attitude into a negative one. You need to celebrate every small success such as coming out for fishing.
5. Prioritize On Comfort
You shouldn't go fishing in bad weather or on an overly hot day. The bad weather will put a bad spin on everything else because your child or grandchild will concentrate a lot more on the weather than what they are actually catching. Also, if it's a sunny day out, make sure they have sun protection because getting sunburns after a long day of fishing will also ruin their whole experience for them. Don't forget to bring snacks and drinks.